How much love do YOU give your Facebook profile? Do you bring it flowers? Chocolate? How about a goodnight kiss? (That one's probably true) But the fact remains – your response rate on Facebook and its daily maintenance will boost numbers and break fan records. If you think you're short in this department, find where you may be failing in SMM.
To start off our World Cup 2014 inspired International Blog Month, we give you a leader in social love.
Who leads in social devotion these days?
Guatemala!!
Guatemala has been named first on Social Baker's list of socially devoted TWO years in a row! Oh yeah, and to top it all off, Guatemala also achieved the blue ribbon in fastest and most responsive countries in SM with a rate of 93.54%.
Talk about devotion.
What makes this little baby sing so much? Sheer joy and excitement with Facebook? Maybe. But it's mostly about the "likes."
Mobile Love
The love comes from a dominant source: mobile usage. The country itself is divided by concentrated urban and rural areas (so much jungle to tramp through). With desktop and PCs fairly inaccessible to rural areas (again – jungle), the grand and glorious introduction of the mobile phone has made a serious impact.
Telecommunications Growth
The surge in mobile usage led to a bump in telecommunications for the country. For Guatemala, top fan pages continue to be telecommunications firms, along with fast food joints. I can't blame them there. Who doesn't love a good burger?

Images from allin1social.com
The Fan Pages Tell All
Whether you're a baseball team or a Facebook page, getting those fans is key. "Likes" and "shares" seem minimal on a case-by-case basis, but they are HUGE!! The fans for Guatemala's top pages are loyal with a capital L. In any given day, the top pages may scour up to 3,000 more likes. If you're doing the math on this one, that's up to 50,000 fans added every month.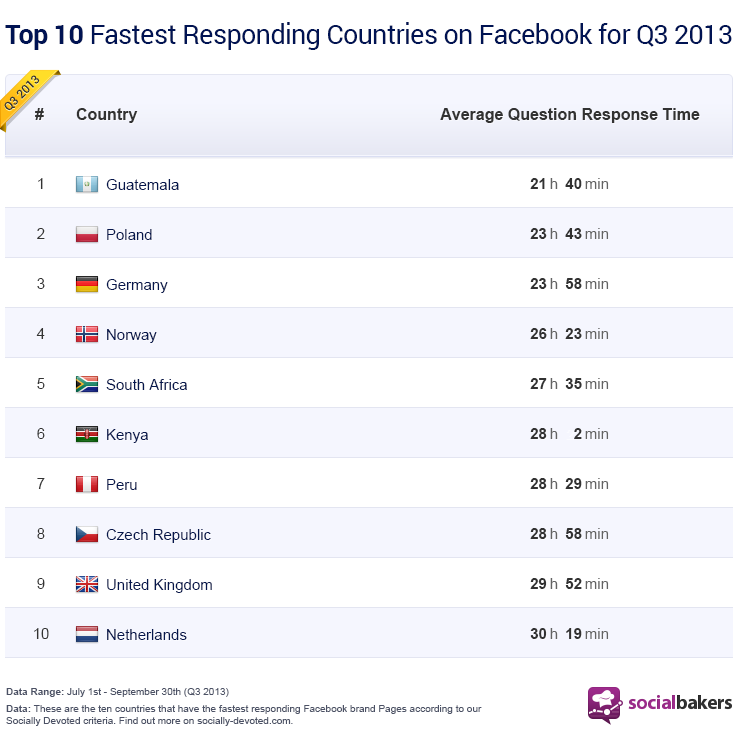 Images from socialbakers.com
The Top Dogs
The top page listings are usually a mix of Tigo (telecommunications) Claro (telecommunications, again), a variety of localized businesses, and restaurants. The dirty details on these, however, are an entirely different story… one I'll be addressing very soon.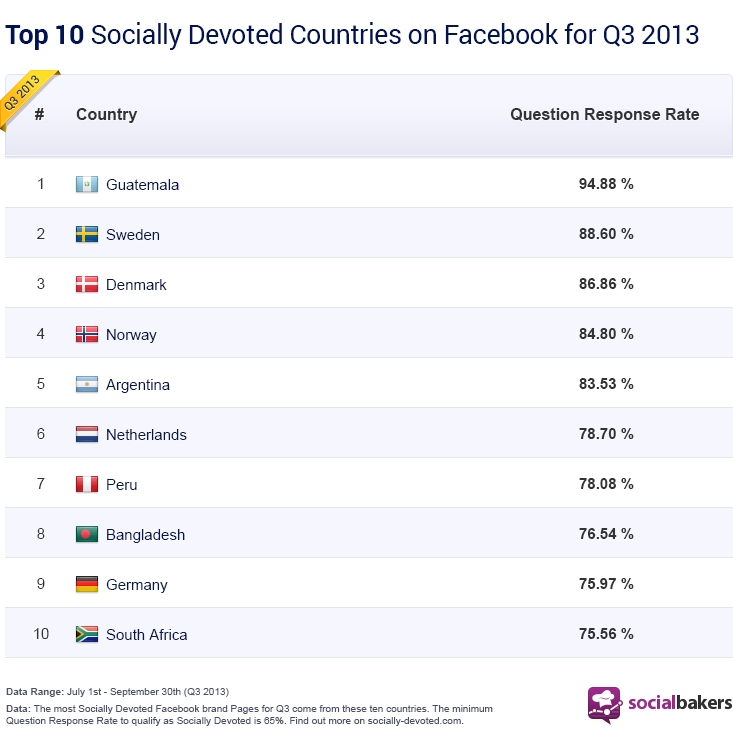 Images from socialbakers.com
SM campaigns are always gaining new ground. For network building and an increase of quality traffic, research the best way to share on Facebook. With this intro to Guatemala's stats, I am all smiles. SMM is always giving me little (and big) surprises. Like a box of chocolates.
What is your social devotion these days? How much love do you give Facebook?