Winner of Top Tech Exec Award
Community Exemplary – Increasing tourism in Las Vegas

Trusted Social Media News Expert for NBC News

Social Media Expert Speaker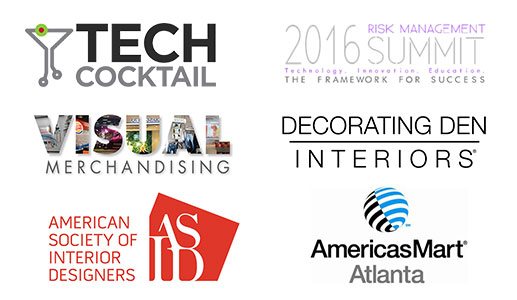 Serving Brands Like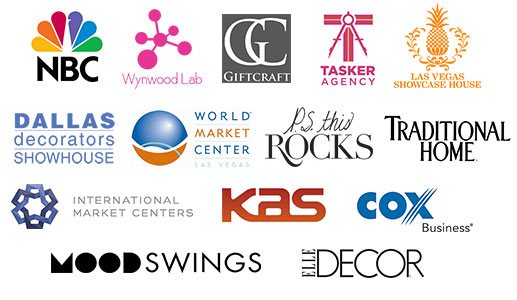 Pinnacle Award for Social Media Marketing
Winner of the Public Relations Society of America Pinnacle Award for Social Media Marketing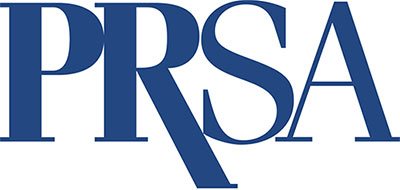 PuttinOut
Our Services
SOCIAL MEDIA
Establishing your branded Facebook, Twitter, Instagram, Pinterest, and other profiles is only the beginning of the social media marketing process. After developing a social media presence for you and strategies that attract targeted fans and followers, we help you convert them into brand loyalists, paying customers, and subscribers!
Our Proprietary Software
complete social media dashboard + accelerator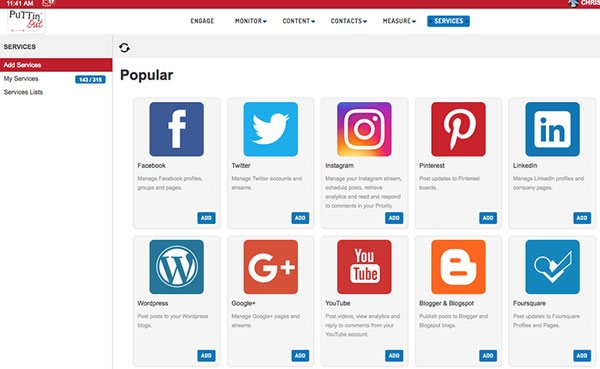 Manage all online marketing + social media in one spot!
PuTTin' OuT brings together Social Media, email, and text/mobile/SMS marketing to help grow your business, monitor your brand, and track results. Getting started takes less than 60 seconds!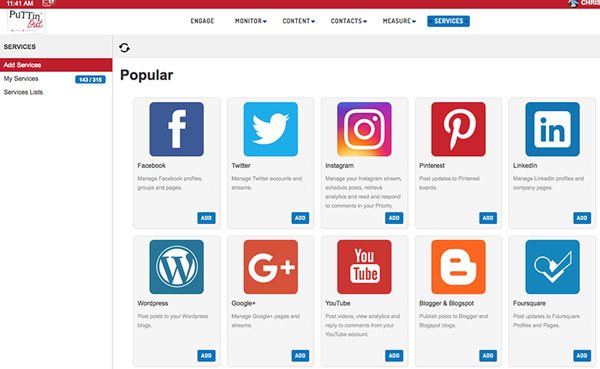 OUR ROAD TO SUCCESS
THE JOURNEY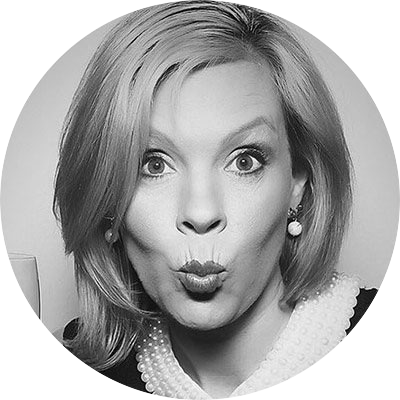 Christi Tasker
Founder of PuTTin' OuT
Social Media Marketing since the MySpace Era
In 2006, people thought Christi Tasker was both creative and crazy for moving away from magazine advertising and billboards to use sites like MySpace and Facebook. However, the brand-building power of social media quickly became apparent and this new form of marketing turned into a both a business and an educational series for her.
Rather than knocking, opportunity stared at her straight in the face as she watched her daughter Macy scour MySpace for any news of the latest arrival of "Webkinz." Christi's Ambiance store soon after placed its first order for those lovable furry friends, with their special codes for use with online games. She then posted news of their arrival on MySpace and…her first social media campaign (and perhaps among the first anywhere) had begun.
About Christi Tasker– Christi is a fashion-forward, globetrotting, social media marketing queen who is passionate about helping businesses reach their goals and dreams. She's an innovator and creator who thinks that "the runner up is the first place loser." Earning her reputation for exceptional service by always delivering more than expected for her clients is the core of Christi's nature.
Social Media Tips + News
Stay Posted
Stay posted to the latest strategies, algorithms, and how-tos to enhance your brand's social media marketing campaign.
Enough is enough! This week another United States school was tragically attacked by a lone gunman, this time in the safe, extremely low crime area of Parkland, Florida. Now, 17 families in Florida including husbands, wives, and parents are experiencing the unnecessary...
read more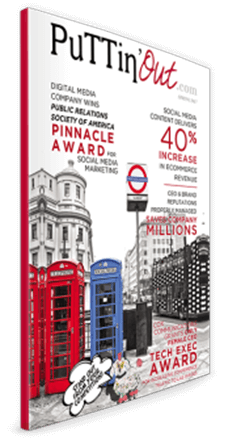 Check OUR LOOKBOOK
With the combination of our expertise in social language, creative content curation, and innovative social media smart technology software PuTTin' OuT is the leader in providing social media content and growth to brands on the international landscape. Tour de PuTTin' OuT, view the first edition lookbook by clicking the button below. Yes, our branding and traditional marketing and public relations agency, Tasker Agency can produce a lookbook for you too!
Resources
free articles, blog posts, e-books
PuTTin' OuT is dedicated to helping businesses and brands succeed socially. Please enjoy reading through our free articles,
blog posts, e-books, watching seminars, and exploring services offered by our partners.
Press & News Releases
See us featured in TV and Magazines
PINTEREST NBC INTERVIEW WITH CHRISTI TASKER
Learn how Pinterest increases website traffic and views that will eventually lead to sales 🙂 . Watch PuTTin' OuT CEO and NBC expert social media analyst Christi Tasker as she explains the value of Pinterest for small businesses.
When it comes to public relations and press for PuTTin' OuT, we're like the cobbler's children who have noshoes. Spending our time on client accounts has paid off for us in referrals, but it's probably true that we haven't spent enough time on our own social media efforts. Consequently, we are grateful to those who have share information about us through their social accounts. Without their helps, we wouldn't have been found for these features, including by NBC. Thanks also to writers, editors, and the traditional media! Click on a cover to read our article features or watch our television interviews.
What Our Clients Say
We love getting a note of thanks


Christi Tasker and her team at Puttin' Out have been instrumental in establishing our social media presence and creating a cohesive "brand voice" across our family of brands. She is uniquely skilled at developing a systematic plan of action customized to our specific company and industry needs. She brings an energetic and passionate approach to everything she does and is genuinely committed to helping us achieve our goals.
Trevor Cohen
CEO Giftcraft Ltd. | Toronto, ON


Christi is, without a doubt, the most talented and energetic professional in her field of Social Media I have ever seen. Her infectious, total belief in Social Media as an effective media tool to market a business comes out in all her work, and she is also a razor sharp business person who knows no matter how much fun a project is, it must produce measurable results for the client for them to feel good about their ROI on what they do with her. If you want to embrace the future of business, embrace Christi's talent!
Randy H. Eller
Owner of Eller Enterprises, LLC


Christi Tasker is a powerful influencer and brand marketer. She combines social media skills, industry expertise and a strong design background to drive measurable results for her customers. I am pleased to recommend her work.
Dorothy Belshaw
President, Gift and Home Decor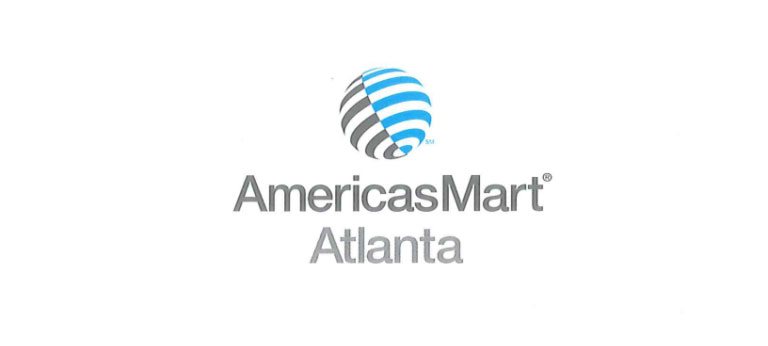 Since 2007 our founder and former retailer, Christi Tasker has conducted an online seminar series for the mega gift and home trade center, AmericasMart Atlanta.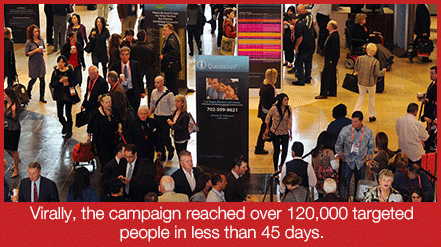 In December 2012 the Las Vegas Market hired our social media marketing firm to accomplish the following objectives to reach targeted buyers for the launch of two brand new, expanded high-end, better goods floors – B-3 & C-3.
Test Drive Our Social Media Solutions
Social Media That Drives Results
Serving the world and headquartered in Miami's world renowned Wynwood Arts District with satellite offices in Chicago, Atlanta, Las Vegas, Dallas, London, Dominican Republic, and the Caribbean. We also frequent New York City, Los Angeles, Palm Springs, California, Paris, France, Guatemala City, Guatemala, Panama City, Panama, Mexico City, Mexico, Guangzhou, China, Hong Kong, and of course, little ol' High Point, North Carolina to connect with our awesome clients at the International Home Furnishings Fair.
Fill in the blanks and let us know what we can do to start your social media engine.