LAS VEGAS MARKET
PUTTINOT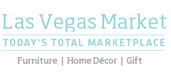 B3/C3 Project Social
Overview:
In December 2012 the Las Vegas Market hired our social media marketing firm to accomplish the following objectives to reach targeted buyers for the launch of two brand new, expanded high-end, better goods floors – B-3 & C-3. To expand their reach, we had a short 45 days and a barrier of the Christmas/New Year holiday.
Strategize & Plan a social media campaign that would attract targeted buyers to the Las Vegas Market in Winter 2013 through various social channels and claim new sites if necessary.
Conceptualize, create & design a Facebook Sweepstakes Application in which buyers could register for a Free Trip To Las Vegas Market.
Develop existing and properly keyword all social channels to create a clear concise message throughout the online experience.
Curate & publish vendor content to all social channels in the Las Vegas Market voice.
Manage the online community to increase organic involvement to stay within budget.
Target Audience:
The World Market Center is open daily for locals to shop the Las Vegas Design Center. Yet, during their semi-annual market each January and July the building is closed to the public and only open to authorized retail store buyers, designers, and their staff with qualifying credentials. Considering their close proximity with Mexico, China, and Canada our target was broadened to both international and domestic buyer registration and attendance in the following categories:
Retail store chain buyers serving the following markets: home goods, gift, florists, baby, and table ware.
Independent retail store owners & buyers
Interior Designers purchasing medium to high-end home furnishings for clients or their independent stores or studios.
What did we do?
Our staff worked 24/7 to accomplish the mission "get people to Vegas in a short time frame":
Our team of developers developed a Facebook application that could serve as a lead capture for targeted buyers to register for the sweepstakes hosted on Facebook.
Outreach teams established a curation strategy to obtain & manage vendor content. With many of the 50+ vendors being on holiday it took numerous emails, text messages, and phone calls to retrieve necessary new product images and descriptions.
Our team of graphic artists created social graphics that engaged the online community as the vendor content was delivered via email.
Writers wrote content for the text portion of social messages as well as managed vendor expectations with graphic approvals and change requests.
Two staff members managed each floor during market time for online reporting via the social channels driving further engagement & attention to the Las Vegas Market showing those not in attendance what they were missing.


Dorothy Belshaw
International Market Centers President Gift & Home Décor
Christi Tasker is a powerful influencer and brand marketer. She combines social media skills, industry expertise and a strong design background to drive measurable results for her customers. I am pleased to recommend her work.


Randy Eller
International Market Centers Chief Acquisition Officer
Christi is, without a doubt, the most talented and energetic professional in her field of Social Media I have ever seen. Her infectious, total belief in Social Media as an effective media tool to market a business comes out in all her work, and she is also a razor sharp business person who knows no matter how much fun a project is, it must produce measurable results for the client for them to feel good about their ROI on what they do with her. If you want to embrace the future of business, embrace Christi's talent!


Cassie Catania
International Market Centers Gift + Home Leasing Manager
Christi Tasker has created an empire in a niche market that we cannot live without today. Social Media has become such a powerful and necessary tool for any business. Christi has impressed me with her knowledge of the wide array of social media platforms and especially staying on top of her game in such an ever-changing and growing Market. She is extremely talented and dedicated. I would definitely recommend Christi to anyone who needs to increase their social output. Additionally I've seen Christi speak at several events and she is so dynamic and engaging.
Mission Accomplished:
During the course of our campaign, we managed and monitored reporting from all social channels via our own online marketing software suite. With a precise combination of Google keywords, Google Analytics, Klout.com online influence ratings, and Facebook, Instagram, and Pinterest reporting data all integrated into our dashboard, we identified our targeted audience and managed the flow and distribution of content to precisely report the that the following objectives exceeded the World Market Center's goals with a 45-day period:
Results:
According to International Market Centers press release:
Domestic buyers increased by +25%
International buyers +40%
Officials say it was the most successful market to date.
Facebook engagement increased +171%
Facebook ranked 2nd in website referral traffic, while Google ranked 10th with paid advertisements
Virally the campaign reached over +120,000 targeted people in less than 45 days.
Klout score increased +1%
+1%More Instagram engagement
+1% Increase In Youtube views
+1% Increase in Youtube Subscribers