SOFTWARE
MANAGE ALL OF YOUR SOCIAL MEDIA IN ONE PLACE
MANAGE ALL OF YOUR SOCIAL MEDIA IN ONE PLACE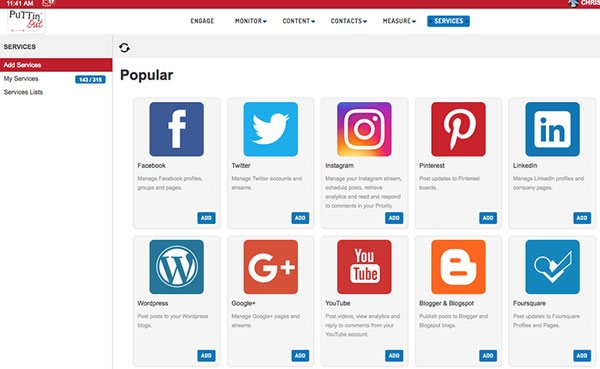 MANAGE ALL ONLINE MARKETING + SOCIAL MEDIA IN ONE SPOT!
PuTTin' OuT brings together social media, email, and text/mobile/SMS marketing to help grow your business, monitor your brand, and track results. Getting started takes less than 60 seconds!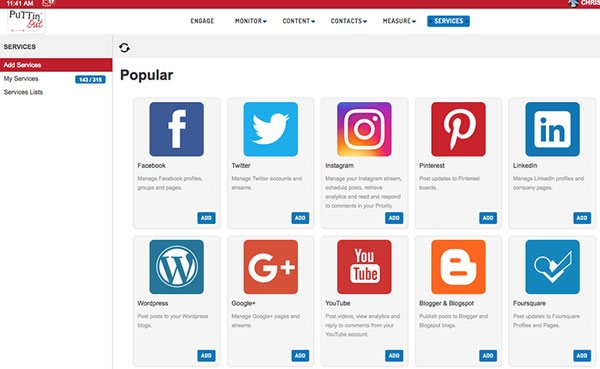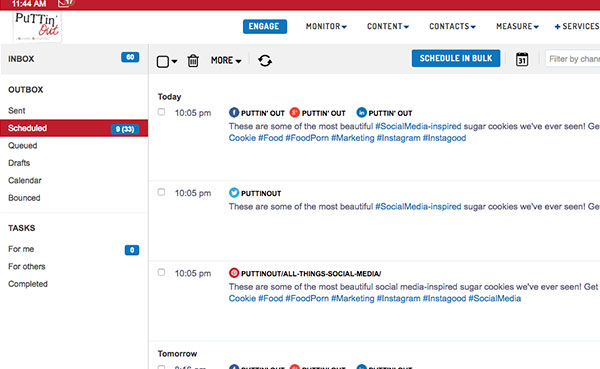 EASILY PUBLISH + RESPOND TO SOCIAL SITES
PuTTin' OuT allows you to post/publish and comment on sites like Facebook, Twitter, Instagram, LinkedIn, and Flickr without logging in to the individual sites. It's easy for you to manage your entire social community in one spot! Each post shows analytics, and messages requiring urgent attention are highlighted.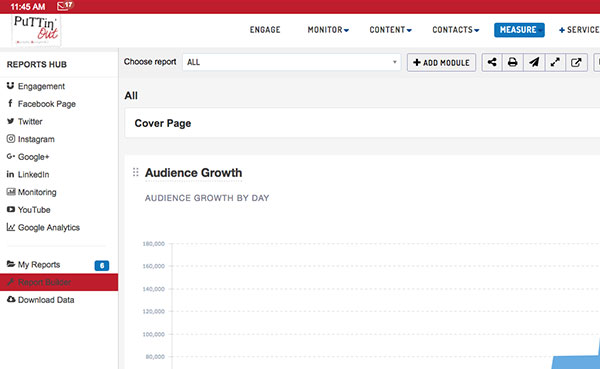 Analyze + track social campaigns
Use PuTTin OuT's insights and analytical reports to track your campaigns and prove that your social media and email marketing efforts are successful. Ensure that your messages are being delivered during peak times with features such as "Best time to publish all messages."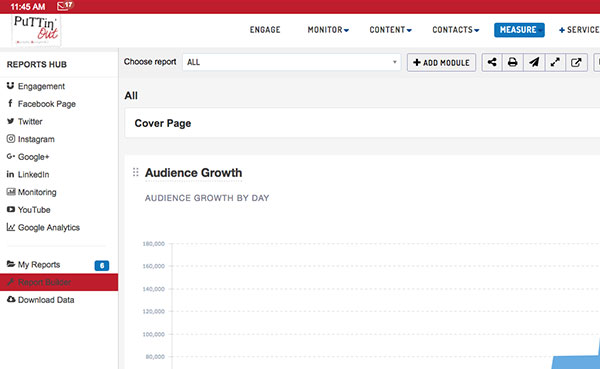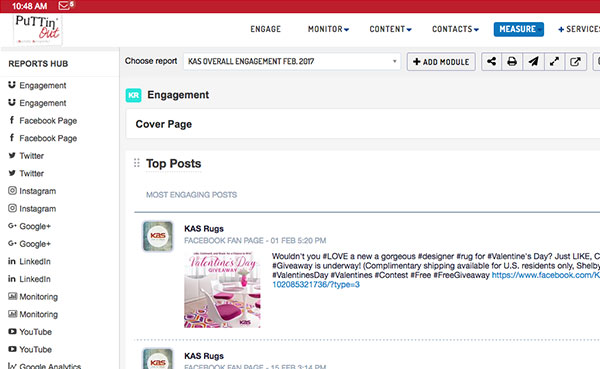 Measure content success + effectiveness
Prove the effectiveness of every piece of content you distribute. PuTTin' OuT tracks just about everything you post, including clicks, referrers, shares, comments, and more. Within reporting, you can even monitor hot links for easier conversion.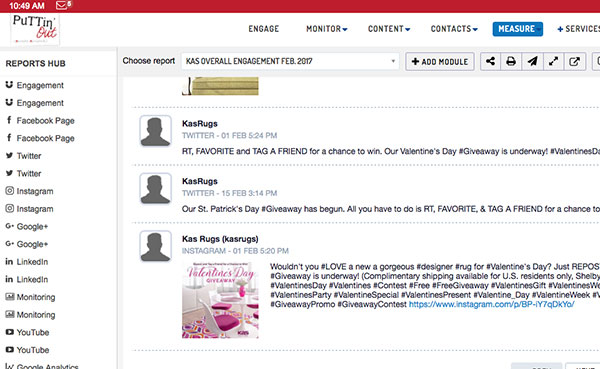 COMPETITIVE BRAND AWARENESS
Monitor what's being said about your brand on blogs, news, social networks, and in comments. PuTTin' OuT's sentiment analysis highlights which mentions you should respond to. Even keep up with your competitors' successes and shortcomings, too!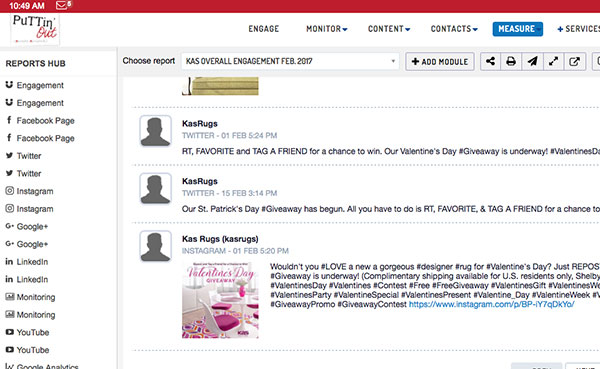 AUTO-RESPOND TO MESSAGES
Easily set up auto-responders to thank people for becoming a Twitter follower with links to your website or blog. Follow or respond based on mentions or hashtags to quickly get your message in front of users with no extra work. Save time with personalized automated birthday messages on Facebook or LinkedIn.

STRATEGIC EMAIL DRIP CAMPAIGNS
Send personalized automated email messages when someone signs up via a newsletter or contact form. Then, remarket to groups by establishing campaigns "X" number of days/weeks/months/years to keep in contact with your database through email drip campaigns.

Supported Sites
SOCIAL MEDIA