Cart
Your cart is currently empty.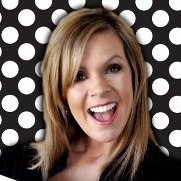 Hello, it's nice to E-meet you!
I'm Christi. Welcome to my digital media marketing blog. Since the days of MySpace I've been using social media to market my own businesses. In 2010, I began PuTTin' OuT, my socially accepted digital media agency and blog to help other small businesses navigate the roads to digital success. In 2013, I wrote the book Power of Pinterest and instantly I became the most sought after social media consultant merging digital user experiences to increase tourism, store foot traffic and other interesting experiential marketing projects.
Like us on facebook
Recent Tweets
Contact Details